Telecommunications + mental wellbeing: A case study
Koa Health at O2
Download this case study to find out why putting people (and their mental wellbeing) at the centre of your business strategy works. Get insights into how Koa Health helped O2 support employee wellbeing during the Covid-19 pandemic with a rollout of Koa's top-ranked mobile-first wellbeing solution, Koa Foundations.

Download this case study to learn: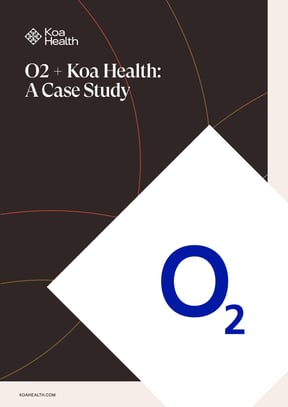 How endorsement from leadership positively impacted take-up
What employees say about using Foundations to improve sleep, stress and overall wellbeing
How Koa Foundations helped HR support the wider team
Ready to build a culture of mental health?